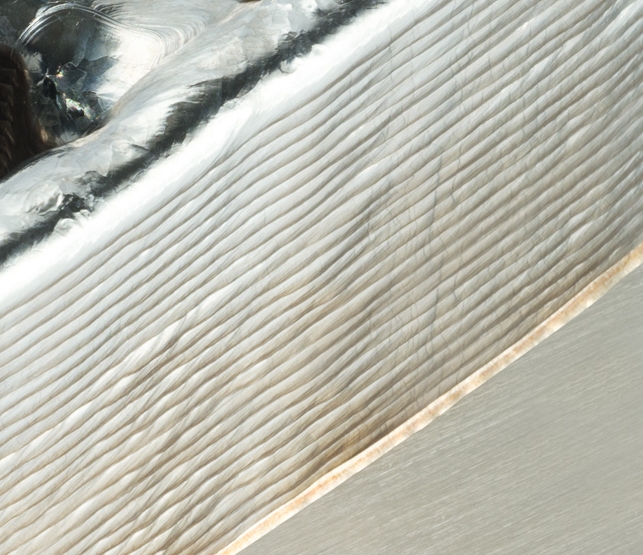 Norsk Titanium Produces Additive Titanium Components for the Industrial Market
PLATTSBURGH, NEW YORK – October 10, 2022 – Norsk Titanium AS (Euronext: NTI, OTCX: NORSF), a global leader in Directed Energy Deposition (DED) additive manufacturing for aerospace-grade structural titanium components, announced expansion into the industrial manufacturing market.
Under a recurring production purchase order from long-time partner Hittech Group, based in Den Haag, Netherlands, Norsk has commenced serial production of an additively manufactured 80 kg Ti 6-4 component for the industrial market.
Development of the component completed earlier this year and was in accordance with industrial material specifications. Production of the components commenced at Norsk Titanium's development center in Hønefoss Norway and will immediately transition to our state-of-the-art Plattsburgh Production Center (PPC) in New York.
Norsk Titanium's patented Rapid Plasma Deposition® (RPD®) was selected for this effort as a raw material replacement to legacy milled titanium plate. "RPD® is uniquely suited for this application," stated Nicholas Mayer Norsk Titanium VP Commercial. "The high deposition rate and near net shape part that our process delivers allows our customer to reduce their raw material costs and improve their productivity. This effectively increases their capacity without any capital investment." "This is an important milestone for Norsk Titanium," added Mayer. "Entry into the industrial market is key to our long-term growth. This production milestone is one of our primary goals for this year along with expansion of our commercial aerospace customer base, and penetration of the US defense market."
For more information see:

https://newsweb.oslobors.no/me...