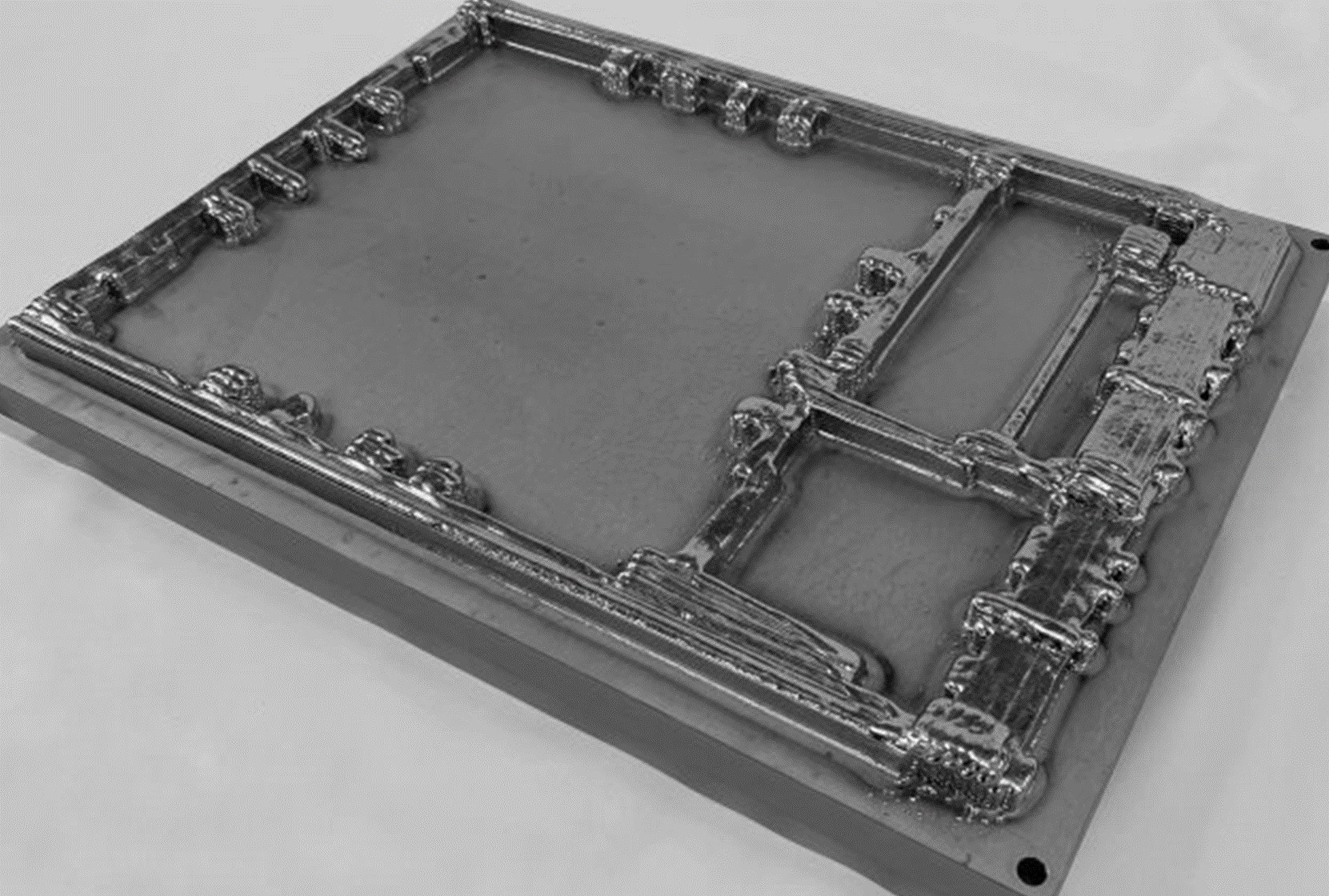 Norsk Titanium Enters Semiconductor Manufacturing Market
PLATTSBURGH, NEW YORK – November 9, 2022 – Norsk Titanium AS (Euronext: NTI, OTCX: NORSF), a global leader in Directed Energy Deposition (DED) additive manufacturing for aerospace-grade structural titanium components, announces expansion into the semiconductor manufacturing market.
As the raw material supplier to machining partner Hittech Group, Norsk Titanium joins a supply chain that delivers a critical component to ASML, one of the world's leading manufacturers of semiconductor chip-making equipment. Using their patented Rapid Plasma Deposition® (RPD®) additive process, Norsk Titanium is replacing legacy forged titanium plate as the raw material for the manufacturing of an ASML carrier structure.
Norsk Titanium's RPD® process delivers a preform that saves 140 kg of titanium for each carrier structure delivered. Adoption of this additive process has the potential to save approximately 45% in energy consumption and carbon emissions, while significantly reducing the amount of machining required, and decreasing the overall production schedule for the carrier tray.
The carrier tray preform will be manufactured in Norsk Titanium's state-of-the-art production facility in Plattsburgh, NY. "This expansion into the semiconductor market represents a significant milestone for us," said Michael Canario, President & CEO of Norsk Titanium. "This effort demonstrates our unique ability to slot into the existing supply chain for industrial manufacturing and to deliver value to customers in multiple markets. Norsk Titanium will continue to expand in the semiconductor market, delivering sustainable cost-effective solutions to our customers.
Additional information on this effort can be found in an article from Dutch publisher Mechatronica & Machinebouw.
Original Dutch publication: https://mechatronicamachinebouw.nl/artikel/duurzaamheidsslag-carrier-structures-asml/
English Translation: https://bits-chips.nl/artikel/asml-embraces-3d-for-its-carrier-structures/