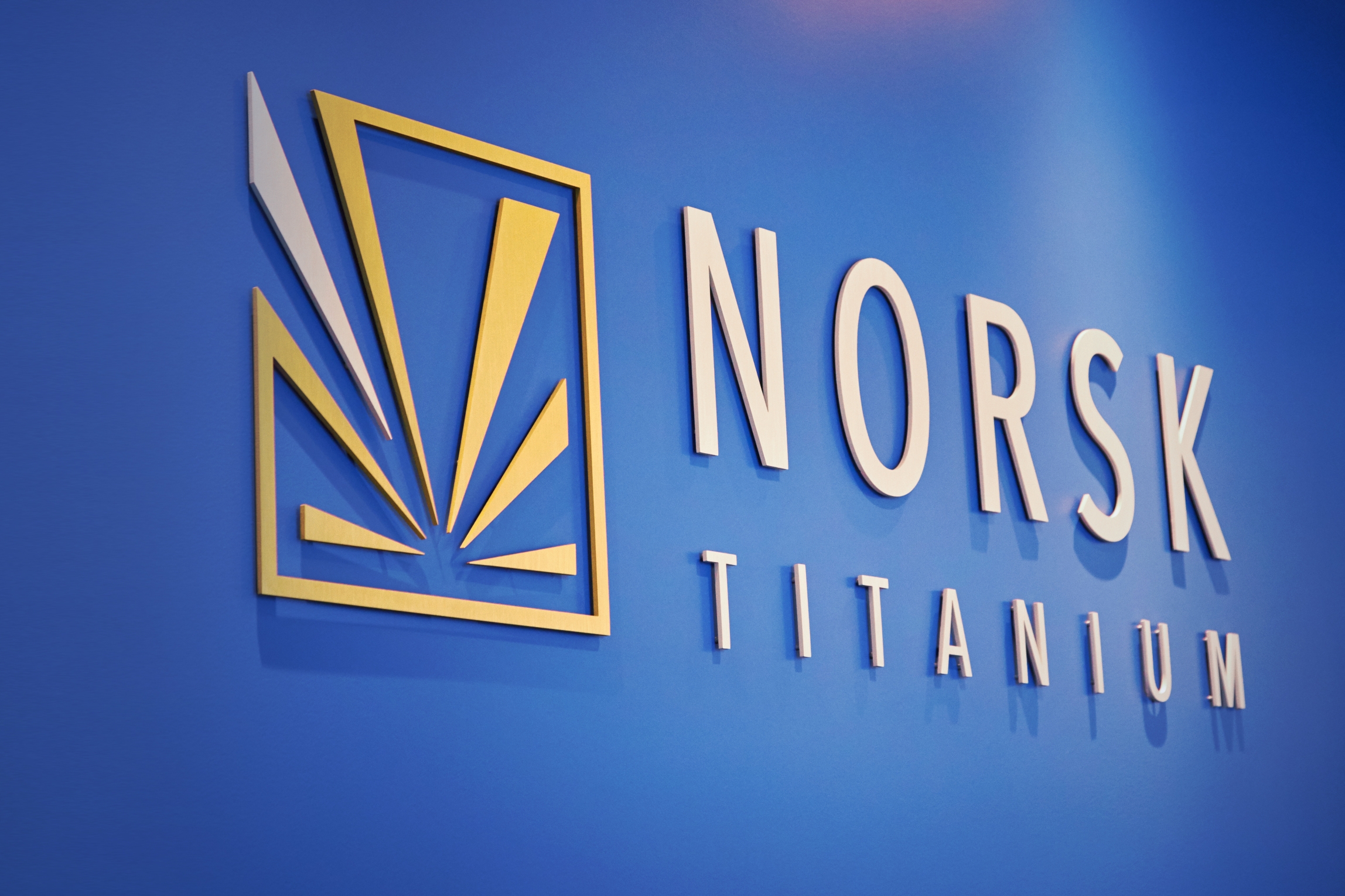 Norsk Titanium Announces Change in Senior Leadership
John Andersen, Jr. has assumed the role of CEO in addition to his existing role as Chairman of the Board
December 29, 2017 — The Board of Norsk Titanium AS announced today that effective December 22, 2017, President & CEO, Warren M. Boley, Jr. has left the company, after two and a half years of service, to pursue other interests. The Company appreciates Warren's commitment and energetic leadership during his tenure at the helm of the organization. Warren provided Norsk Titanium with the experience required to bring Rapid Plasma Deposition™ technology into commercial adoption for major commercial aerospace customers. As a result, Norsk Titanium has a strong foundation for the future CEO and current senior management team to accelerate industrial scale production of RPD™ parts for its customers, bringing value and innovation across the aerospace supply chain, while starting to address the significant demand for the Company's disruptive technology from adjacent and new markets.
The Company greatly appreciates Warren's service—under his leadership Norsk Titanium has become synonymous with both disruptive innovation and 100% reliability in delivering our FAA-qualified products. Warren took the helm of Norsk Titanium as the Company took the first careful steps towards gaining approval for delivery of our RPD™-generated products into the highly-regulated aviation sector and led us to become the leader of a new generation of industrial manufacturing. One of Warren's legacies will be the building of an exceptional team of highly experienced professionals. Norsk Titanium's RPD™ technology is a platform technology that transcends borders, alloys, and sectors, and will bring resource and production efficiencies to hitherto unseen levels.
Warren will continue to serve Norsk Titanium in an advisory capacity and have a part-time consultancy relationship with the Company in certain specific areas.
We have begun the search for our new CEO, and expect to have this important role filled soon. In the interim, John Andersen, Jr., Chairman of the Board Norsk Titanium, has assumed the role of CEO in addition to his existing role as Chairman of the Board. John is the CEO of Scatec AS, the founding shareholder of Norsk Titanium.